Il messaggio per la Giornata della Commedia dell'Arte
Ogni anno una persona legata alla tradizione della Commedia dell'Arte è invitata a scrivere un messaggio speciale in onore della Commedia dell'Arte. Il messaggio è tradotto e letto in occasione degli eventi in tutto il mondo, pubblicato in giornali e presentato alla radio e alla televisione.
Narcy Calamatta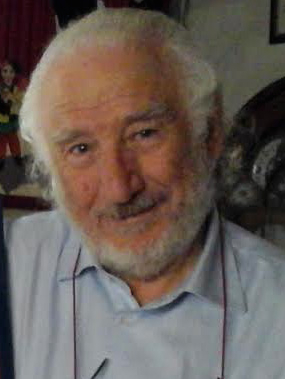 Dedication by Narcy Calamatta

COMMEDIA - TODAY OR NOT TODAY
Is Commedia dell'Arte relevant today? In all self-respecting drama academies in the world you will find a course for Commedia dell'Arte (CdA) acting style. Perhaps you cannot teach acting as such, but Commedia discipline and style you certainly can. The National Theatre, London website covers all aspects of Commedia dell'Arte, including master classes in use of masks, and movement according to Commedia 'maschere' or characters. Online there is a richness of didactic videos especially from Italy, showing the application of Commedia traditions to modern theatre and stand-up comedy.

COMMERCIAL SUCCESS
There is no denying, either, that Commedia is also commercially alive. One Man, Two Guvnors (2011), adapted by Richard Bean from Goldoni's 'Servo dei Due Padroni' (1743) has had a tremendous 6-year world-wide run, starting as a classical production at the National Theatre London, then transferring to the West End and on to Broadway, New York. It toured as far as New Zealand, and was transmitted live in cinemas all over the world. It won 7 awards and had 7 other nominations.

TRANSITION - WHO - HOW
Making the transition from strict traditional rigours to present-day accepted theatre norms is an acquired skill. It was always so. In the 1780's Carlo Goldoni lost his job as a playwright with La Comedie des Italien in Paris, because his written texts could not be adapted to the improvisational, traditional style of his co-nationals' company. Shakespeare (1600) had no such qualms. He freely borrowed from Commedia its cross-dressing motif, and adapted it for Viola in Twelfth Night and for Portia in Merchant of Venice. His Shylock immortalized the Pantalone Magnifico 'maschera'. The use of twins, taken from Plautus's I Menaechmi (184 BC) was flagrantly exploited in A Comedy of Errors. Mistaken identity, a staple of Commedia, was always a Shakespeare forte, as we see in a Midsummer Night's Dream, itself eventually choreographed as a ballet by Balanchine. Today violin virtuosos often include Prokofiev's sonata, Arlecchino, in their recordings.

UPSTAIRS DOWNSTAIRS
Both Commedia for the populace and that for the aristocracy have always lived comfortably together since their inception. Even the plots and the stage space are divided into strict masters' and servants' confines. It is what the English would call the 'upstairs/downstairs' structure.
Given this universal appeal of Commedia across class lines, why is it that today some government employees tend to silence Commedia practitioners as something passe` or low-class? Granted, Commedia started as street theatre. When it gained significant popularity the Prince of the land demanded a tax on performances, therefore the practice became a certified trade or Dell'Arte. Today there is no such thing as an authority that gives a blessing to practitioners of CdA (for example like the licence that medical doctors need to have) therefore there is no longer a 'dell'arte' nomenclature that protects them.
The Roman Catholic Church condemned Commedia as immoral, and consequently only Jews and atheists dared perform in public. Both groups were not readily accepted in high society. They were snubbed as undesirables and they performed in public at their own risk of becoming social pariahs.
Thanks to this censorious attitude, certain princes appointed private performing companies to work in their palaces, behind closed doors. From street theatre commedia became a practice for the elite. Hamlet's players were contracted to play at the king's palace, but in real life we find Les Commedians de Roi in 18C. Paris and Shakespeare's The King's Players as historical examples of royalty patronage.

UNIVERSAL PRIDE
The history of Commedia shows us that those who learn to adapt can survive. In Italy there is still a universal pride that Commedia is one of the surviving intangible assets of the national cultural identity. This perception may not be shared by some government and parastatal gatekeepers, who bar access to funds that could be made available to Commedia practitioners.
Other nations envy this Italian tradition and yearn to work in it. Terry Gilliam, famous for his writing, directing and animation as part of the Monty Python comedy troupe, wrote and directed The Wholly Family (2011), a short film which vaunts in the lead the RAI TV Drama darling of today, Cristiana Capotondi.
The Wholly Family features a Pulcinella statuette, which comes to life. The naughty boy of this young family dreams of a fantastical Pulcinella who multiplies into a hundred versions in a spaghetti eating extravaganza. The film is a perfect psychological parable for the family of today. It is set in Naples, where no one questions the presence of Pulcinella. This short film is a work of art. We owe gratitude to Terry Gilliam and all non-Italians who show how we can adapt Commedia to art practices of today. Go to Naples and see how proud they are of selling souvenirs depicting Pulcinella.

STILL RELEVANT ITINERANT ARTISTS
The stigma that Commedia is just cheap comedy was always mistaken. Leoncavallo showed us in his opera, Pagliacci (1892) that Arlecchino could be a cur and Colombina (Nedda) could end up tragically murdered by her husband for real, on stage. He winds up his opera with the now-famous declaration that the show is over, 'La commedia è finita', or rather that fiction has become truth. This could be a magnificent template for those who want to raise awareness of domestic violence today.
There is no limit to the exploitation of Commedia dell'Arte. Both its standard aesthetical 'maschere' and also in its stylised images could be inspirational for all the arts. We see this practice today in high fashion, films, dance, theatre and visual arts.
The Louvre boasts several works by the French Baroque painter Jean-Antoine Watteau. Watteau often included Commedia characters in his works. Pierrot, Scapin, Harlequin and Colombina are shown in various day-to-day scenarios among the aristocracy in luscious gardens. He makes it clear that Commedia was there, principally for the elite. Watteau's ​Pierrot​ is today recognised world-wide as high art. Art museum curators world-wide are on the lookout for a CdA Watteau painting that may come up for sale today.

PRECIOUS SOUVENIRS
In the 18th Century, palaces all over Europe sported collections of porcelain statuettes depicting Commedia characters. After all, when the lady of the house was entertained memorably by talented players, it is understandable that she would want some memento as a conversation piece. Where else to go for such an item but to Meissen, Germany, where the 'white-gold' (porcelain) originated?
When I was on my first visit to the Albrechtsburg Schloss in Meissen, Germany, the very place where the porcelain-making process was discovered, everyone in our group was obsessing about the chemical process of obtaining such gloss. I was alone in a corner delighting over miniature statuettes that captured the physical agility of these actors in their colourful Commedia costumes.
Go to any grand museum today and choose from various important ones like the Zwinger Museum in Dresden, Germany and the Augarten in Vienna, Austria or indeed the Victoria and Albert Museum in London and you will find among their valued treasures a number of Commedia 'maschere' sets in fine porcelain. Notice how, when one of these figurines come up for auction, they fetch impressive prices.
These high prices reflect the scarce supply for the high demand. What makes Commedia dell'Arte figurines so attractive is their exotic link to an Italian tradition. This cultural origin is recognised worldwide and the sculptors that made them always described them as Italian actors.

PURISTS vs. OVERFLOW
It is up to us, the practitioners of Commedia dell'Arte, to keep this cultural heritage relevant in today's culture. We must not close ourselves inside a circle of purist practitioners. Perhaps our best strategy should be to try to overflow into all the arts, especially the performing arts and the visual arts without forgetting literature and music.
Market forces are changing tastes all the time. Notice how Marvel heroes and Manga protagonists have elbowed out the purportedly immortal Mickey Mouse and Donald Duck. Yet you will find that the love for Commedia dell'Arte along with the challenges it offers still prevails.

A PAVAROTTI TYPE FO
I hope I have provided enough arguments to encourage my fellow Commedia practitioners to persevere in promoting our European heritage of this art and make it relevant for today. Let us find the
Terry Gilliams of today and engage them to make memorable performances involving our Pulcinellas, Arlecchinos and Colombinas.
Can we dare hope to find another Dario Fo, who for today's tastes should perhaps not be so pro-proletariat and who can combine the interests of the upper middle-class with the rock-group fans? Let us not forget that Fo's strongest talent was literature. Can we find a new hero who is capable of doing for Commedia dell'Arte what Pavarotti did for opera?

LA COMMEDIA HAS JUST STARTED
Finally we urge all lovers and practitioners of Commedia dell'Arte to take courage, and to persist in convincing the powers that be to protect this prestigious heritage and intangible asset. We also have to convince sceptical state employees that it is worthwhile for today's society to fund Commedia dell'Arte projects and help preserve our European Cultural Identity. I can already see the mirage: Today's Commedia dell'Arte which is relevant for today.
Short Biography
Drammaturgo (in inglese e maltese), scenografo, produttore, regista e attore. Ha diretto 20 classici internazionali, opere liriche, musical e spettacoli. E' stato per 4 anni vicepresidente del Consiglio europeo degli artisti di Copenaghen. Negli ultimi 10 anni è stato il pioniere nel rilanciare la Commedia dell'Arte maltese portando sue produzioni originali a Monaco di Baviera in Germania e a Jaffa, Nazareth e Sachnin in Israele. Nel 2017 ha ricevuto il Napoli Cultural Classic Award per l'eccellenza come attore teatrale. Ha una carriera parallela nelle TV locali e nell'industria internazionale del cinema ed è stato per 5 anni amministratore delegato del Malta national Film Studio.