El mensaje para el Día de Comedia del Arte
Cada año, una persona asociada con la tradición de la Commedia dell'Arte está invitada a escribir un mensaje especial en honor de la Commedia dell'Arte. El mensaje es traducido y leído en eventos de todo el mundo, así como publicado en periódicos y presentado en la radio y la televisión.
Tonino Pavan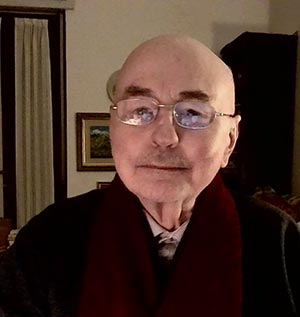 Dedication by Tonino Pavan

Commedia dell'Arte Day 2021

On Wednesday February 25th 1545 and extraordinary event took place.
A group of Professional comedians: Vincenzo da Venezia, Francesco de la lira, Hieronimo da San Luca, Giandomenico also known as il Rizo, Giovanni da Treviso, Tòfano de Bastian, headed by a ser Maphio del Re, known as Zanino da Padova, appeared in front the notary Vincenzo Fortuna, in the San Leonardo quarter to put down on notarial paper the formation of a Professional Company of Comedians.
It was the birth from scratch of the modern Theatrical Company.
And so it is with pride that we must defend, above all intellectual, literary, theoretical and ideologic intentions, this noble invention of Professional Italian Comedians.
The Comedian by Craft's Cart, in its' material entrepreneurial form articulated in a notarial document of that time - and in its consequent formation of other professional figures of the Entertainment Business at the service of the Interpreting Artist - made its' entry, unexpected, into European Culture.
Maffeo's notarial document was the first elaboration of a contract between equals that prescribed a supportive organization for themselves.
Italian historians of the performing arts world have nearly always neglected the social and productive potential that this first official document, and that a handful of people remember in a text-line or two.
Having undervalued it gives the idea how little importance our intellectuals have given to the most practical and immediate part of the professional artist, which is earning a living while at the same time practicing a profession that realized ephemeral and simulated products.
I think that without the example, and especially the courage, of that initial notarial document, to which numerous others followed and which are now kept in the historical archives of Italian cities, probably the Comedians who gave themselves a notarial social structure, immediately after February 1545, would not have had "the material and political justification" to fulfil their programs with a certain serenity and pride.
Maffeo del Re's idea was an extraordinary idea, a provocation in an era in which actors were often censored and persecuted; an era, it must be remembered, deeply influenced by the Lutheran Reformation and the Catholic Counterreformation.
The idea was ingenious because it finally consacrated the Comedian's Work as juridically recognized.
With the notarial document that Maffeo and friends underwrote on February 25th 1545, the exclusive professional competence of the performer by trade in the modern show was born.
Italian Comedians had the merit and courage of inventing the way of taking credit in both the popular and aristocratic cultures of their time.
Comedians, ingenious in inventing their craft and business organization, were always itinerant. Their unbridled individualism, intemperate desire for popularity and "appetite" for money, bought them to travel beyond all limits.
Comedian's "nomadism" was the sale instrument and method of the performance-product, and still continues to be a structural tradition, as well as an irreplaceable means of national cultural Unity in our Country.
Because of these existential conditions, it was always hard for Italian Comedians to identify common social participation moments. And this truly exposes a typically Italic collective weakness of the category; even so, because of jealousy among themselves and being in eternal competition, Italian actors developed an extreme ability to adapt to every political, social and cultural change. This ability allowed them, through centuries and up to this day, to maintain the organisational structure of the theatrical enterprise almost completely intact, the most tenacious and conservative among productive enterprises.
Because of their wanderings, Comedians had a great merit which has been neglected by many and almost ignored by academics: being, long before melodrama, an effective unifying element of a popular culture, of a sentiment that came from the squares, places in which traditionally people met, business was conducted and especially where communication took place. Only with the advent of television was a similar relevant phenomenon of popular cultural unification produced.
While not achieving total economic autonomy, because of the lack of a fixed "bottega" or a stable "sales territory", the Comedian had the ability to create the need for an ephemeral organized product, in the society of his day, wonderfully stimulating and fascinating, as the Comedy by Craft was.
In contrast with academies, where theatre was a means of exalting the idealistic intimacies of the classical era, the rigor of the forms and untouchability of the text, or in religious brotherhoods where one found the instrument to magnify the religious spirit and the lives of saints, the theatre of the Comedy by Craft was born solely from actors, from their practical, material and artisanal scenic culture.
Their "revolution" should be identified in the ultimate goal of the Comedian, which was not the exaltation of the text or the message it brought forward, but in the sale of a theatrical even. To sell it well, the Comedian had to be capable. For the end of selling better, he used his technique as the best means of packaging the ephemeral scenic product; his professional resources were inseparable from the sale of the theatrical even, and, even more extraordinary but indispensable, was the careful union of single abilities, the wonderful collegial composition of individual talents.
And when the Comedians did not disdain to enact literary works by classical and contemporary Authors, almost leaving aside the stereotypes of the "canovacci", the public became aware of the high artistic quality of their professional performance, and of the entertainment and passions they generated.
Contrary to an opinion as common as it is improper, the art of Improvviso was the least improvised it could have been: it consisted of rigorous performances in which the actor displayed his culture and personal scenic knowledge, the bases of which were handed down on the stage itself, and that he constantly renewed, experimented on and developed, by means of his work, learning and especially constant direct research in his itinerant "bottega" on the stage.
Each of them had a personal toolbox of costumes, equipment, individual mimic, means he used to impersonate the maschera. And with tis technique they were able to set up a performance. It could be said that rehearsals were for them individual study, subjective research of innovative techniques and new gestures, the personal experimentation of new "motti" and "bravuras": in brief their professionality consisted of a constant research on themselves, both to enrich their personal artistic and technical patrimony, and to compete with, and measure up against colleagues of other companies. During the performance, their research and studies found their application in the ensemble of the company, which were solely the continuation and collective participation of strictly individual abilities, but masterly unified and coordinate between themselves, like a mosaic made up of distinct and evident pieces, because such was the architecture of the performance itself. Even though the scenic costume drew its origin from the style of regional clothes and from the uniforms of professional corporations, comedians were so capable they turned them into a rich, yet at the same time simple, synthesis of types, that collected attitudes and sentiments common to all people, but that individually succeeded in personifying and closing in on the public's sensitivity.
"Maschera" and costume took on the function of a second skin and were the natural extension of the body, capable of exalting their individual mimic expression. The mask created the image of the hidden part of the face and elevated it to an extreme artistic synthesis. In them, the taste of gesture and movement, the mimic invention and corporal expressiveness, taken to their extreme consequences, prevailed on the word; the word, often being incomprehensible, exalted and underlined the gesture itself, taking on its' own original communication.
For these reasons, their performances and exhibitions were understood by everybody everywhere, beyond languages and uses.
They were also capable and astute artisans in fixing in the mask that ambiguous and indefinite expression, between laughter and crying, between exaltation and pain, between stupidity and cunning, qualities that only the mimic dexterity and artistic sensitivity of a Comedian by Craft with talent could veer towards one sentiment or the other. All this technicality of the body was not in contrast with the effect of the word, even when mystified and contorted, to the contrary it was its' dramatic exaltation that took shape in the phonic manner of its' emission, laying the basis for the so-called "carrying the voice" to the public (Dario Fo and, even earlier, Marcello Moretti come to mind).
Whereas other professions grew in the social texture of single cities, the profession of actors was borne outside them, while daily drawing the necessary means to make a living; it was borne extraneous to the economic and social texture of the time, because it was not necessary for the lives of cities, and above all, it was not in demand.
But Comedians imposed it.
It was one of those "cultural accidents" that seem to bloom outside history, because not programmed by power, sometimes undesired. Flourishing outside the economic texture of Cities and States, Italian Comedians had no way of creating their corporations, but they gave birth to a great variety of companies, small and large, that would tour all of Italy and Europe. The comedian's corporation was the very same Company in which he acted.
As Prof. Luciano Mariti said during the conference "Attori in cerca di personaggio" at the Centro Teatro Ateneo in Rome in 1987: "When actors do without the poet, the written text, they produce an actor's dramaturgy, which is a work of actions, and they make themselves independent from the spectator's culture. This was the revolution of the Commedia dell'Arte: a Theatre produced in an actor's manner, that brought something that was not expected to society".
Cultural event born of the Comedian's work, tardy but legitimate inheritor of the Italian Renaissance, that gave back to the stage the presence of the professional, aware of his competence and of his irreplaceable human value on the stage. Borne of the Renaissance because the by means of his corporal technicality, the Comedian by Craft became master of the space he had been robbed of by court dilettantes.
Comedians by Craft enriched the ancient and archaeological "maschera" giving it an artisanal value even in its construction, in its' manual modelling and in the use of the materials it was made of, because it had to help the Comedian in his hard and sometimes painful daily use of it; it had to be light and wearable; facilitate his breathing; make it adhere to muscular complexity of the face; give it the correct expression so as to be loaded onto the Comedian's corporal expressivity.
An artisanal skill that today is being lost because of our public institutions, barely o not at all sensitive to the Craft of an Actor.
25 February 1545 is a symbol, a central point to promote the Craft of Comedy to the rightful recognition as UNESCO World Heritage.
A symbolic date from which to start celebrating the 2021 Commedia dell'Arte Day in all its' breadth.
Tonino Pavan
Short Biography
Tonino Pavan nació en Trieste el 4 de diciembre de 1937 en una familia de Istria. Actor en Teatro, Cine, Televisión. Fue cedido al sindicato para gestionar los intereses de su categoría. Es considerado y apreciado por sus conocimientos históricos en el campo de la organización teatral y las mejoras sociales de los actores. Asistió a la escuela de actuación del Teatro Stabile de Trieste en los años 1954 y 1955, sin el conocimiento de su familia. Su actividad teatral y social comenzó en su adolescencia, cuando se incorporó al equipo ejecutivo del Circolo Studenti Medi de Trieste, debutando a los diecisiete años en el Auditorium Theatre. Licenciado en 1960 del servicio militar, para mantenerse a sí mismo, trabajó como animador de fiestas infantiles en Padua en domicilios particulares, preparándose culturalmente como autodidacta y fue seguido para la actuación por el maestro Bruno Matesich Montalto para poder participar en la admisión. concurso del 1962 en la Academia Nacional de Arte Dramático "Silvio D'Amico". Aprobó el examen de manera brillante, asistió a la Academia con una beca, graduándose como actor en 1965. Escrito por la Stabile di Trieste, debuta (en alemán) en "POVARO SOLDÀ" escrito y dirigido por Giuseppe Maffioli, con textos extraídos de las comedias de Angelo Beolco, conocido como "el Ruzante". Continuó, con continuidad anual, en la actividad de actor con el Stabile de Trieste, con el Teatro San Babila de Milán, con la Compañía de Tino Buazzelli, con el Teatro Popolare la Contrada en Trieste, con la sede de la RAI en Trieste, Milán , Turín y Roma, con Radio Capodistria, con el Centro de Teatro Italiano dirigido por Salvatore Solida, en producción cinematográfica y televisiva y, ocasionalmente, en doblaje. También ha colaborado con compañías de teatro privadas con cargos administrativos y organizativos. Fue secretario general de la SAI-Società Attorneysi Italiani en Friuli Venezia Giulia hasta 1979 cuando, a solicitud de Pino Caruso, Marco Guglielmi, Aldo Massasso, Didi Perego, Ferruccio De Ceresa, Toni Barpi y Wanda Benedetti, se trasladó a Roma y tomó las riendas de la Società Attorneyi Italiani y, el mismo año, el 8 de julio, en la Sala Borromini de Roma, presentó, junto con otros colegas, la disolución de la EFS y la afiliación a la Federación a la Asamblea Nacional de Miembros Italiana Lavoratori Spettacolo FILS CGIL, que recogió el 75% de los votos, constituyendo efectivamente la Unión de Actores Italiana y fue la Coordinadora Nacional responsable hasta 1988. En el Primer Congreso de la SAI (Teatro Vittoria de Roma) Seg. Gen. de Roma y Lazio. En la EFS Nacional, fue reemplazado por Pino Caruso y Sandro Piombo. Fue miembro de la Comisión de Prosa del Ministerio de Turismo y Espectáculos desde principios de los 80 hasta principios de los 90, en representación de actores y técnicos. Fue miembro de las Comisiones de Expertos Cinematográficos en la década de 1980. Continuó colaborando con la EFS hasta fines de mayo de 1999, cuando renunció con una carta abierta expresando sus posiciones en contraste con las de la EFS y con los mismos objetivos a los que había apuntado la sindicalización de 1979, en la CGIL. En junio de 1999 aceptó la invitación de la Federación FISTEL CISL para organizar la asociación comercial FAI Forum Italian Actors, luego, por razones de salud, se vio obligado a abandonar todas las actividades para regresar a su ciudad.