The message for the Commedia dell'Arte Day
Each year a person associated with the tradition of Commedia dell'Arte is invited to write a special message in honor of Commedia dell'Arte. The message is translated and read at events around the world as well as published in newspapers and presented on radio and TV.
Carlo Boso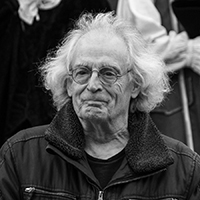 Dedication by Carlo Boso

The dedication for the 2022 Commedia dell'Arte Day is presented in video instead of written text.

We put English subtitles on the video of Carlo Boso's message. If you don't see them use the subtitle icon in the bar below the video to activate them.


https://www.youtube.com/watch?v=wR8ZHJ-GcJ0
Short Biography
He graduated from the Piccolo Teatro school of dramatic art in Milan, then under the direction of Giorgio Strehler and Paolo Grassi he takes part in shows directed by Massimo Castri, such as William Shakespeare's The Tempest, with Ruggero Dondi. With the mask of Harlequin he takes part in plays of Commedia dell'Arte. With Lydia Biondi he brings to Rome training courses for actors of the Commedia dell'Arte, with the help of Stefano Perocco who reconstructs theatrical masks in leather, of the type used by the comedians of the seventeenth century. From this training work will then derive shows, taken on tour in Italy and in many countries. In 2004, together with Danuta Zarazik, Carlo Boso created AIDAS, (Académie Internationale Des Arts du Spectacle) which is based in Versailles. It continues to organize international stages, for the dissemination and conservation of techniques and language, typical of the actors of the Commedia dell'Arte.