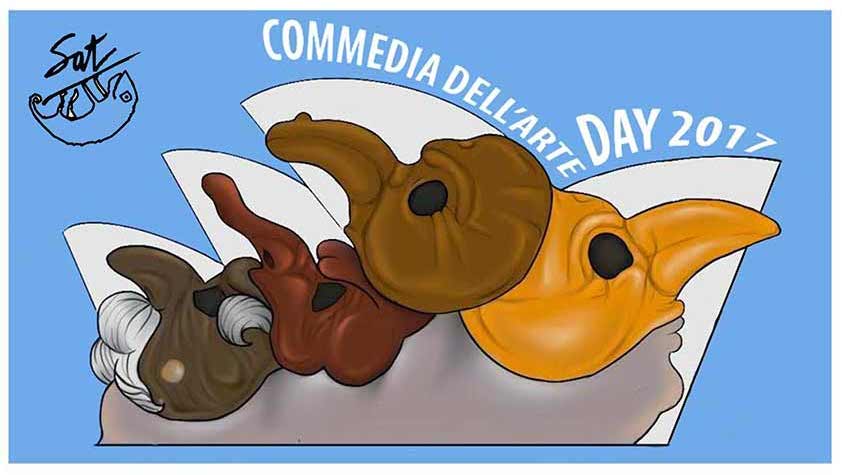 The Commedia dell'Arte Day is celebrated every year on February 25, and is proclaimed by the Italian cultural association SAT as an action of the
incommedia.it
project in support of SAT's appeal to the nation of Italy and to the United Nations (UNESCO) to recognize Commedia dell'Arte as an official piece of "
Intangible Cultural Heritage
".
Il SAT, associazione che riunisce gli operatori di Commedia dell'Arte, fino al 2015 è stata riconosciuta dall'UNESCO come organizzazione non governativa consulente per la Convenzione del 2003 sul Patrimonio Culturale Immateriale. Come tale il SAT, con il progetto
incommedia.it
, ha proclamato la Giornata della Commedia dell'Arte a supporto della candidatura di questa tradizione alla lista della Convenzione sul
Intangible Cultural Heritage
dell'UNESCO. Da celebrarsi ogni anno il 25 febbraio dalla comunità internazionale dei portatori della tradizione della Commedia dell'Arte, la Giornata intende ricordare il giorno, nel 1545, in cui nacque, legalmente costituita con atto notarile, la prima compagnia di comici di professione.
-